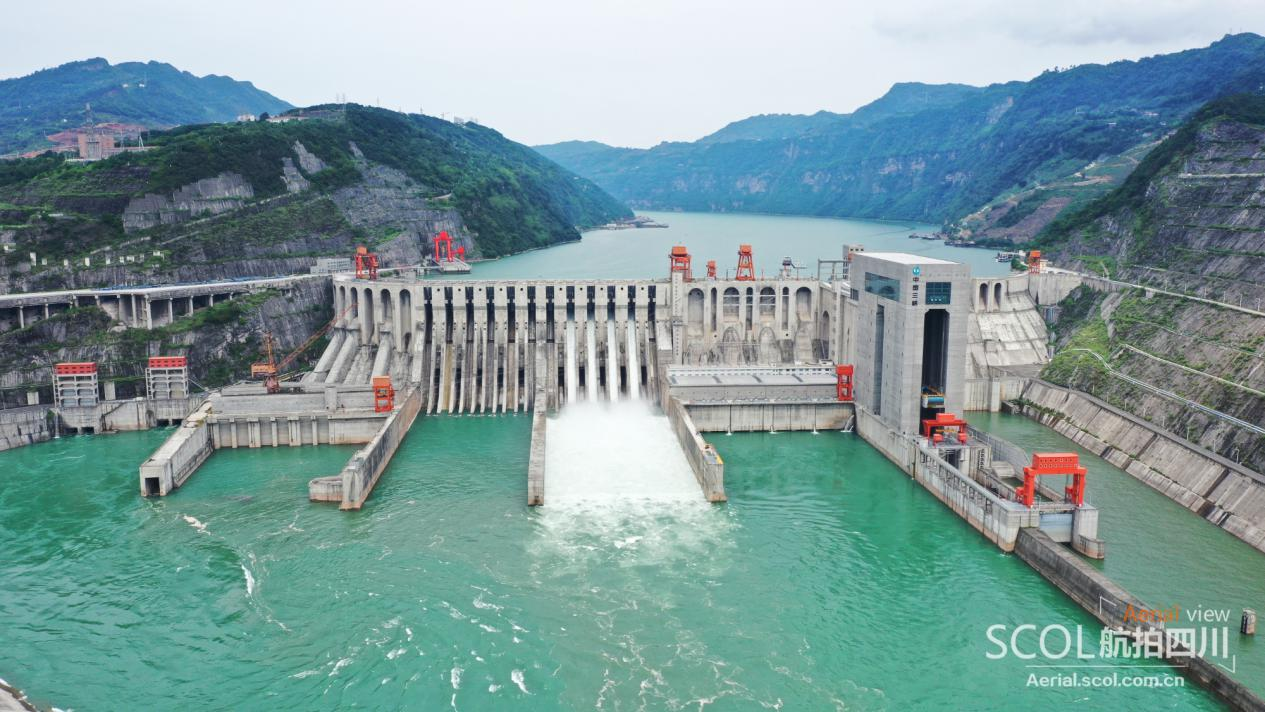 Xiangjiaba Hydropower Station
Xiangjiaba Hydropower Station, straddling Zhaotong City, Yunnan Province and Yibin City, Sichuan Province, is the last among the four cascade hydropower stations (Wudongde, Baihetan, Xiluodu and Xiangjiaba) in the lower reaches of Jinsha River. Moreover, it ranks as the 5th largest hydropower station in China and the 11th in the world, and also functions as the backbone power source for China's West-to-East power transmission program. The construction of Xiangjiaba Hydropower Station was commenced in November 2006, and it was fully commissioned in July 2014.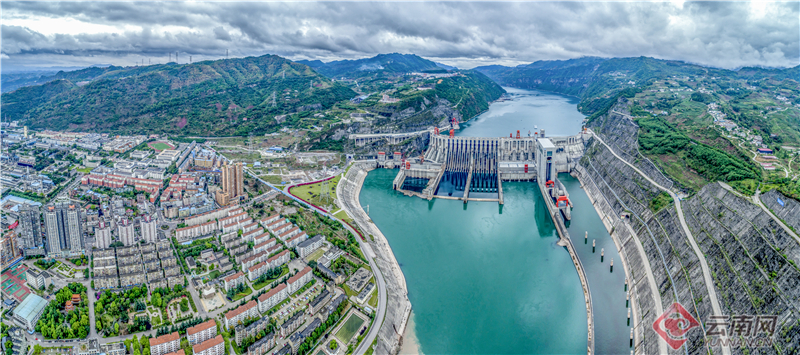 Xiangjiaba Reservior
With a total static investment of about 54.2 billion RMB, Xiangjiaba Hydropower Station is mainly composed of a main dam, an underground powerhouse on the right bank, a powerhouse behind the dam on the left bank, navigation buildings, irrigation water intakes, etc. The dam is a concrete gravity one with a height of 162 m and a crest length of 909.26 m. Xiangjiaba Reservoir is a canyon-typed one with a total storage capacity of 5.163 billion m3 and a control catchment area of 458,800 km2, accounting for 97% of the Jinsha River Basin. Furthermore, equipped with eight 800,000 kW turbines and three 450,000 kW turbines, Xiangjiaba Hydropower Station possesses a total installed capacity of 7.75 million KW and an average annual power generation output of 30.747 billion kWh.
Ship Lift
Xiangjiaba Hydropower Station is the only station fixed with a ship lift and enjoying an irrigation function among 25 hydropower stations in the Jinsha River Hydropower Base. Besides, it is capable of tackling the biggest problem with which the Three Gorges project has been confronted, sediment deposition. The middle reaches of Jinsha River is one of the main sediment source areas of the Yangtze River, making up about 1/2 of the sediment inflow of the Three Gorges Reservoir. After the completion of Xiangjiaba Hydropower Station, the sediment migration into the Three Gorges Reservoir has been eliminated by more than 34%.
During the construction process, six technical indicators of Xiangjiaba Hydropower Station rank first in the world, including the scale of open caisson group, the capacity of single hydro-turbine generating unit (Year 2014), the size of single ship lift, the scale of flood stilling basin, the span of cable crane and the length of sand and gravel conveyor belt.
Aside from power generation, Xiangjiaba Hydropower Station also boasts of comprehensive benefits such as improving navigation conditions, flood defense, irrigation, sediment detention, reverse regulation, etc. Hence, it creates sound opportunities for local social and economic development, and provides a tremendous booster to regional infrastructure conditions.